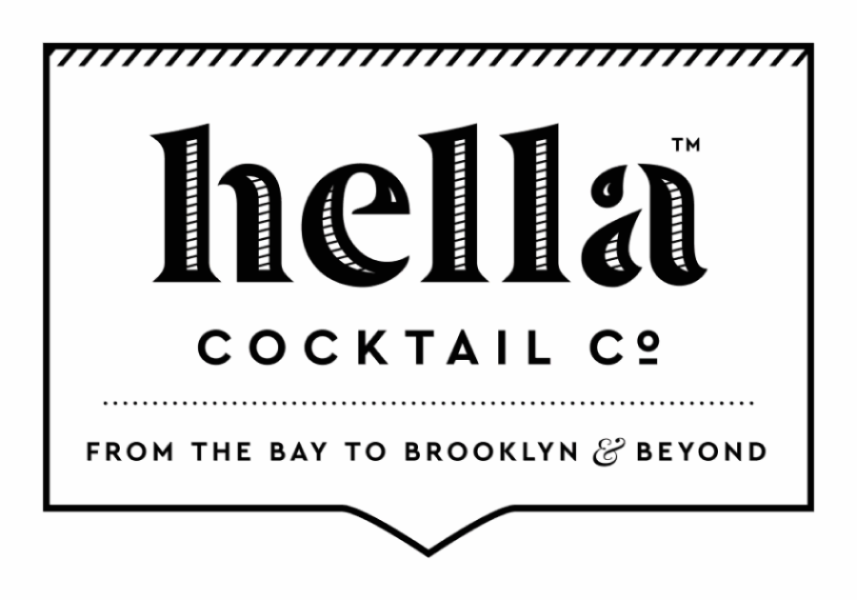 Hella Cocktail Co. - Cocktail Culture for Everyone
We are pleased to inform you that we have added Hella Cocktail Co. to our diverse portfolio of premium alcoholic and non-alcoholic beverages.

Hella is a brand of botanically inspired mixers and beverages that offer bold tastes that elevate and expand cocktail culture for everyone.

The range consists of the following products:
Bitters & Soda
Premium Mixers
Crafted Bitters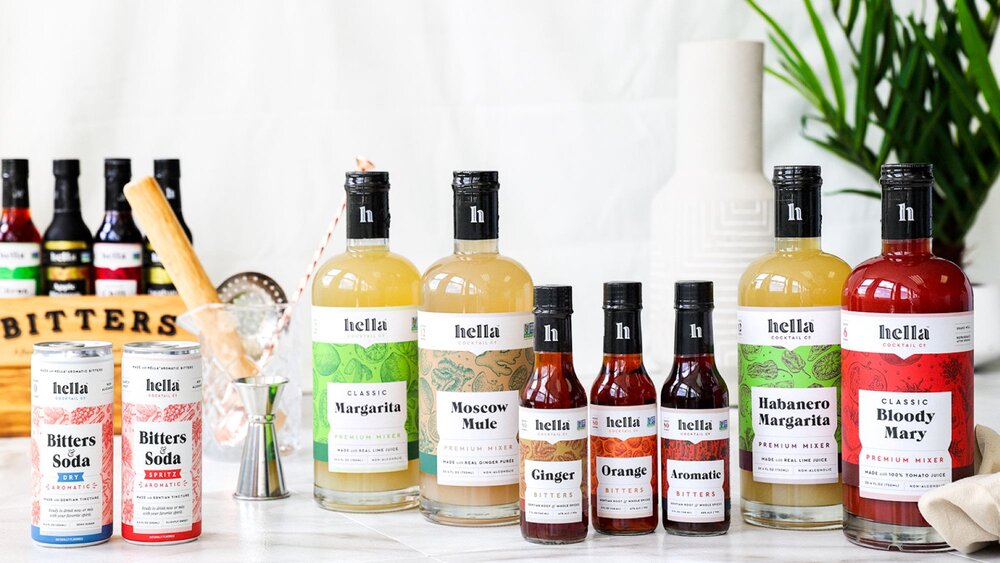 HELLA BITTERS & SODA are the first to market non-alcoholic, sparkling aperitif powered by functional bitter herbs and made popular among health-conscious cocktail lovers.
First Mover in Bitters & Soda and non-alc space
Delicious alone or as replacement for tonic water in highball serves
Tasting notes: Dry and herbaceous
Flavors: Bitter Sweet Spritz, Classic Dry Aromatic, Grapefruit, Lemon Lime, Ginger Turmeric
HELLA MIXERS are a premium alternative to low-quality, unnatural competitors. Their unique natural ingredients make craft cocktails accessible to busy consumers and mid-range bar programs looking for efficiency without compromise.
Certified Non-GMO and Kosher
Made with real fruit juice and pure cane sugar
No high corn fructose, artificial ingredients or colors
Variations: Habanero Margarita, Classic Margarita, Classic Bloody Mary, Spicy Bloody Mary, Moscow Mule, Old Fashioned
These premium mixers are Non-Alcoholic and ready to mix!
HELLA BITTERS are a craft flavor additive for classic cocktails. Launched in 2011, they are today a mainstay of the cocktail industry.
First Non-GMO based bitters brand
Small batch infusion of spices, fruit and bitter roots
Offer flavor varieties that are flexible across spirit categories
Contact us for more details and distribution information. We'll happily answer all your questions!


2022-11-23