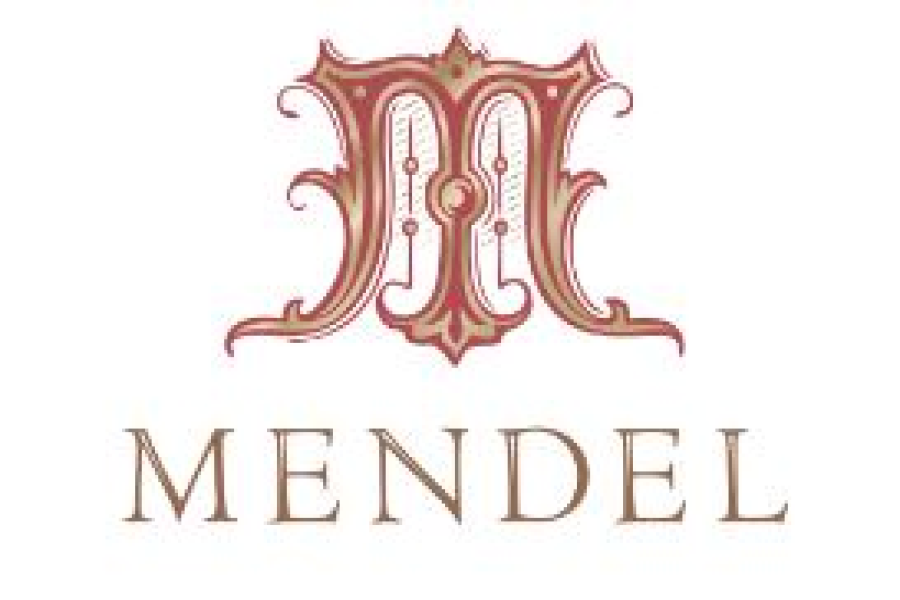 Vinos Mendel anuncia la sociedad con MONARQ Group
Vinos Mendel anuncia la sociedad con MONARQ Group para la distribucion de su portafolio en el Caribe, America Latina y USA Duty Free
ARGENTINA – NOVEMBER 10, 2020 - Today, Mendel Wines, a family-owned winery that represents the union of Roberto de la Mota, one of Argentina's most respected and experienced winemakers with the Sieleki family, has announced a partnership with leading independent drinks distributor, MONARQ Group. Beginning November 2020, MONARQ Group will be the exclusive Latin American and Caribbean domestic and duty free plus USA Duty Free distributor for Mendel Wines.
Argentina-Noviembre 3, 2020 Vinos Mendel bodega familiar que representa la union de Roberto de la Mota,uno de los enologos mas experimentados y respetados en Argentina con la familia Sieleki, han anunciado la sociedad con Monarq Group compañía independiente lider en distribucion. A partir de Noviembre 2020 Monarq Group sera en exclusiva el distribuidor para America Latina, Caribe, y USA Duty Free de los vinos Mendel.
Robert de Monchy, founder and CEO of MONARQ Group, said: "Mendel Wines has been awarded and recognized by the most prestigious International wine experts, journalists and magazines around the globe. As a brand building company that prides itself on identifying consumer needs and market opportunities, we are thrilled to partner with Mendel Wines to grow their iconic wine portfolio in Latin America, the Caribbean and USA Duty Free".
Robert de Monchy, fundador y CEO de Monarq Group, dijo: Vinos Mendel han sido galardonados y reconocidos por los mas prestigiosos expertos en la materia al igual que revistas y periodistas a nivel mundial.
Como una empresa dedicada a la creacion de marcas que se enorgullece en identificar las necesidades de consumidores y oportunidades en los mercados. Nosotros estamos encantados de asociarnos con Vinos Mendel para crecer su iconico portafolio de vinos en America Latina, Caribe y USA Duty Free.
Diego Surazsky, CEO of Mendel Wines, added: "in our search for a regional partner, we quickly came across MONARQ Group as a leading player in the premium wine business. Our two companies share their values with regards to premium brand building and are committed to long term, sustainable, growth. We are excited to partner and look forward to unleashing the full potential of our wines in the domestic and duty free markets of the Caribbean and Latin America plus USA Duty Free".
Diego Surazsky, CEO de Vinos Mendel, agrego:En nuestra busqueda de un socio regional, rapidamente encontramos a MONARQ Group, como uno de los principales lideres en el negocio de vinos premium.Nuestras dos empresas comparten sus valores con respecto a la costruccion de marcas premium y estan comprometidas con crecimientos sostenibles a largo plazo. Estamos emocionados con la sociedad y esperemos desatar todo el potencial de nuestros vinos en los mercados nacionales y USA Duty Free.
Mendel Wines joins MONARQ Group's robust wine & spirits portfolio which includes Jack Daniel's, Heineken, AIX Rose, Woodford Reserve, Peroni, Foley Family Wines, Licor 43, Fernet Branca, Bols and Gosling's Rum, among others.
Terms of the agreement were not disclosed.
Vinos Mendel se une al amplio y robusto portafolio de Vinos y Licores de MONARQ Group el cual incluye Jack Daniel´s, Heineken, AIX Rose, Woodford Reserve, Peroni, Foley Family Wines, Licor 43, Fernet Branca, Bols, Ron Gosling entre otras.
Los terminos de los acuerdos no fueron revelados.
About MENDEL Wines
The Winery is named after Mendel, father of four and grandfather of eleven. After he passed away, his children decided to honor him and therefore named this beautiful project Mendel Wines. As a result of this tribute, both Roberto and the Sieleki family have a strong commitment in producing high end wines.
According to Roberto, "At Mendel we are fully dedicated to producing wines of unquestionable superior quality with labor-intensive work as for example handpicking all grapes. We have vineyards in a few different locations. One of our oldest ones, a 92 year old vine in Lujan de Cuyo, is where we get our fabulous Cabernet Sauvignon and Malbec. Recently we got the Organic certification which takes us to the next level of modernity. Additionally we have Finca Remota, a beautiful vineyard in Altamira. This is one of the most well-known districs of Uco Valley with vinyards providing high-end grapes for the production of superb wines. Consequently, all the applied winemaking techniques are meticulously designed and implemented."
Acerca de Vinos Mendel
La bodega lleva el nombre de Mendel,padre de cuatro y abuelo de once, cuando el muere sus hijos deciden en honor a el ponerle Mendel a este hermoso proyecto. Como resultado a este tributo tanto Roberto como la familia Sielek tienen el compromiso en producir vinos de alta gama.
De acerdo a Roberto , En Mendel estamos dedicados en su totalidad a producir vinos de incuestionable calidad con trabajo intenso como por ejemplo el cosechar las uvas manualmente.Tenemos viñedos en diferentes lugares.Uno de los mas antiguos viñas de 92 añosse encuentra en Lujan de Cuyo, es ahí donde sacamos nuestro fabuloso Cabernet Sauvignon y Malbec. Recientemente nos ha sido otorgado la certificacion Organico lo que nos lleva a un nuevo nivel de modernidad. Adicional a esto contamos con Finca Remota, un bellisimo viñedo en Altamira, esta es una de las zonas mas reconocidas en el distrito del Valle de Uco dandonos uvas de altisima calidad para la produccion de vinos magnificos.
Esto sumado a tecnicas de vinificacion meticulosamente diseñadas e implementadas.
2020-11-10