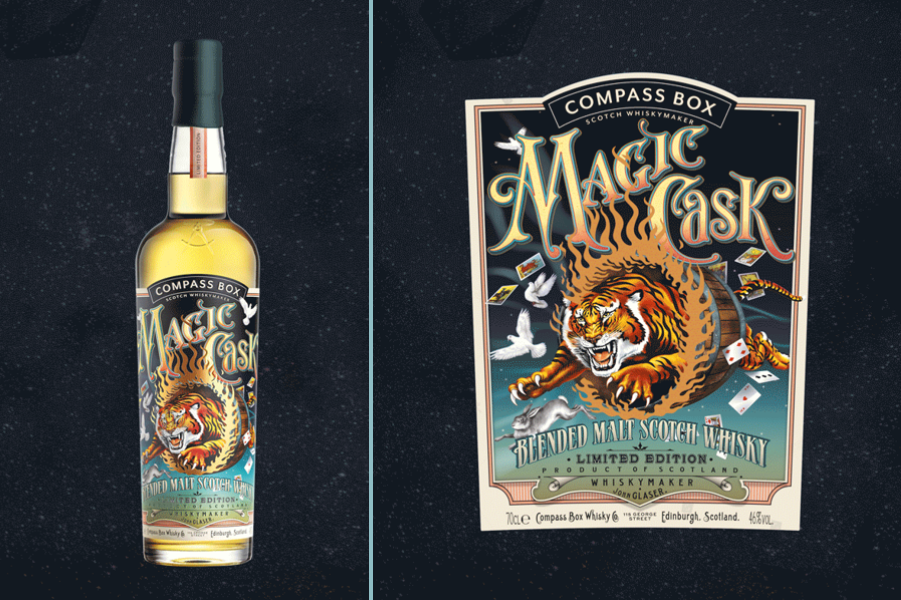 The Compass Box precocious whisky from a magic cask
Sometimes magic is most mesmerising when it takes you by surprise. Compass Box has been searching for something to partner with a parcel of malt whisky from the closed distillery of Imperial, trying to make the most of its beautiful flavour. Then in 2019, the answer appeared out of nowhere. They realised that a remarkably precocious whisky from a Sherry cask experiment combined perfectly, and a new iteration of Magic Cask revealed itself. It was quite a revelation – one exceptional cask with such an extraordinary influence.
After a year in ex-Bourbon barrels, Compass Box re-racked spirit from a heavyweight Speyside distillery into ten Oloroso Sherry-seasoned butts, prepared by José y Miguel Martín in Jerez de la Frontera, Spain. Cask #2 had no right to develop such compelling character in so short a space of time, but then, careful methodology always benefits from a little luck. When combined with the parcel from the Imperial Distillery that had been hiding its true calling for years, an exceptionally rich and layered blended malt Scotch whisky was discovered.
Join the virtual tasting on March 21st where you can really get to know Magic Cask. Click here to sign up.
2021-02-08