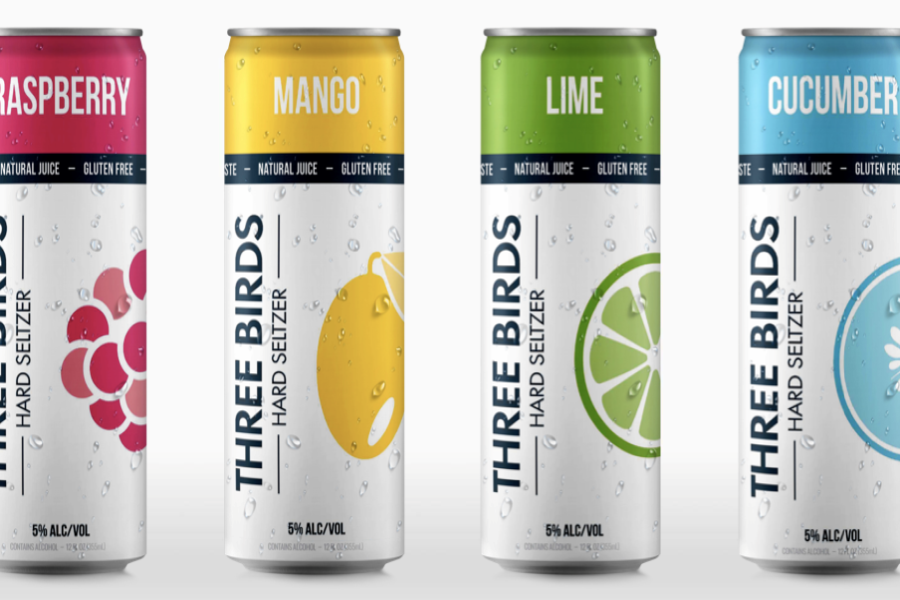 Best selling Hard Seltzer THREE BIRDS now available!
It is a pleasure to announce that the #1 Selling Hard Seltzer brand at Total Wine & More, THREE BIRDS Hard Seltzer, will now be available at MONARQ. THREE BIRDS will be available wine based and malt based, from Miami or any other US port.
GLUTEN FREE - NATURAL JUICE - NO ADDED SUGAR - 5% ABV
THE 'BEYOND-COVID-19' OUTLOOK IS STRONG
Looking ahead to a new normal, hard seltzer will remain relatively insulated from broader shifts in consumer behavior and regulation.
The gradual re-opening of the U.S. on-premise space—where Nielsen CGA measurement shows that hard seltzer dollar sales were already up nearly 500% from 2018 to 2019—provides another avenue for the growing number of hard seltzer brands to build on at-home consumption. And with its foundation as a canned beverage enjoyed outside the home, hard seltzer is more resilient than other alcoholic beverages in the face of any subsequent on-premise disruptions brought on by COVID-19 or otherwise.
No matter how you frame it, hard seltzer has the most sustainable growth trajectory across the U.S. alcohol landscape. With new launch after new launch, manufacturers with hard seltzer products already on the market may lose market share but continue growing their sales, as the hard seltzer train shows no signs of slowing.