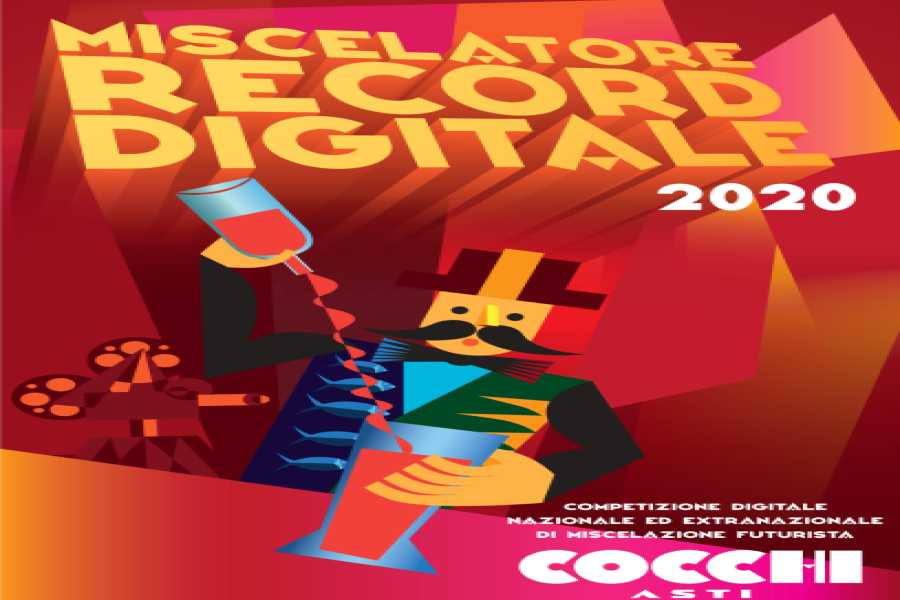 COCCHI'S Futurist Mixologist cocktail competition goes Global
Cocchi's colourful and artistic mixology competition returns for a 4th edition with the latest instalment: Digital Futurist Mixologist 2020 now open for entries. This year, the competition will take place entirely digitally and for the first time reach beyond its Italian home to welcome candidates from the international bartending scene.

Digital Futurist Mixologist 2020 is the opportunity for creative bartenders to deep dive into the Futurist art and design movement which has had a strong influence on the Italian cocktail scene of the 1900s. Hopefuls will use their imagination and creative flair to come up with a cocktail (or 'polibibita') and artful multi-sensory experience inspired by Futurist mixologist and artist Filippo Marinetti, using Italian products only.

Entries that comply with the competition's conditions and submitted by 30th June 2020 on barcocchi@cocchi.com will be published on Cocchi's Facebook page (https://www.facebook.com/GiulioCocchi/ ), encouraging fans to like their favourite drink. A jury of experts will select the five contestants who have created the most impressive cocktail experience and got the most votes. They will be invited to enter the final which will be held virtually on 21st July 2020 in front of a panel of international industry figures including Erik Lorincz (Kwant Bar, London), Valentino Longo (Le Sirenuse, Miami), Fulvio Piccinino (author of the book "La Miscelazione Futurista - The autarchic Italian response to cocktails from the 1930s") and Roberto Bava (CEO Giulio Cocchi).
The jury will select one exceptional bartender who will be crowned Digital Futurist Mixologist 2020 and heir of the early twentieth century Futurist Mixologists.

To find more information about the competition alongside videos featuring Fulvio Piccinino and Roberto Bava, writer and editor of the iconic book "La Miscelazione Futurista / The Futurist Mixology" talking about the history and secrets of Futurist Mixology: www.miscelazionefuturista.com
Entries are opened until 30th June 2020 - For information and to submit entries please contact: barcocchi@cocchi.com.