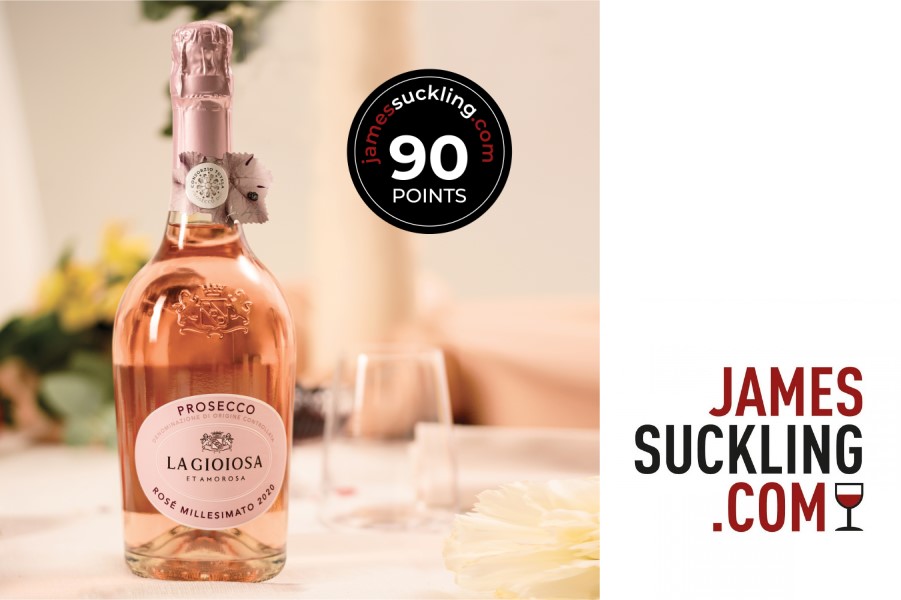 La Gioiosa Prosecco DOC Rosé scores 90pt by James Suckling
James Suckling is internationally regarded as one of the world's most influential wine critics. In his project, JamesSuckling.com, he reflects his three decades of experience as a journalist and a wine critic. From tasting notes and videos to blogs and events, the website focuses on the great wines of the world including Italy, Bordeaux, Champagne, Australia, New Zealand, California, Chile, and Argentina.
It's with great pleasure and satisfaction that we share the James Suckling's review of Prosecco DOC Rosé Brut La Gioiosa – 90p. A wine rated 90 points or more is outstanding (A). It's a wine James Suckling would want to drink a glass of and is an outstanding purchase according to the wine critic.
Contact us for more information on La Gioiosa in Monarq's region.
2021-02-25