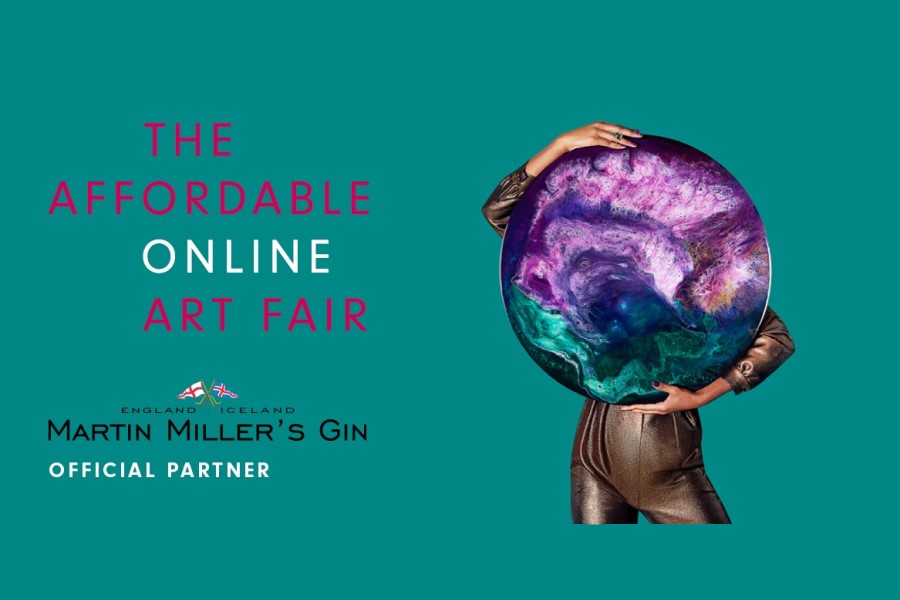 Martin Miller's Gin announces partnership with The Affordable Online Art Fair
Martin Miller's Gin – the first super-premium gin on the market - is proud to announce its partnership with The Affordable Online Art Fair, which will go live virtually from Friday 9 April - Monday 3 May.

The partnership coincides with the brand's recently launched new positioning strategy, featuring the new tagline, From Madness To Genius. The concept is inspired by the eponymous Martin Miller who, with his co-founders, challenged the convention of traditional gin production and created a genius gin from a 'mad' idea (as it was considered at the time). Miller's artistic soul, entrepreneurial attitude and obsession to create the world's best gin is the transformation defined by the theme From Madness To Genius.
Art and Creativity underpins this new positioning and the idea of From Madness to Genius will be explored at an event at the online fair in April, and then will play out in a series of events, tasting experiences and via an exciting artist commission at the flagship Autumn Edition in October in Battersea, London.
To launch the partnership, Martin Miller's Gin will be hosting a virtual panel discussion for The Affordable Online Art Fair on Friday 09 April at 6pm GMT (London time). It will see the Founder and CEO of the Affordable Art Fairs, Will Ramsay, and the two artists that Martin Miller's Gin has commissioned for the fair in October – Spanish painter, printmaker and sculptor Violeta Maya, and designer and visual artist Persiis Hajiyanni in conversation with Robert Eastham, Global Sales and Marketing Director at Martin Miller's Gin. The talk is moderated by the esteemed Jo Baring, Director of The Ingram Collection of Modern British & Contemporary Art, where she set up the annual Ingram Prize which supports emerging artistic talent.
Entitled From Madness to Genius: The Artistic Process, the event will explore the subject of "Madness to Genius," how it has impacted art and artists throughout history, what it means to creativity today. There will even be some practical tips for guests on how to unlock your creative potential."
Information and registration details for the event are to be found here:
2021-04-06