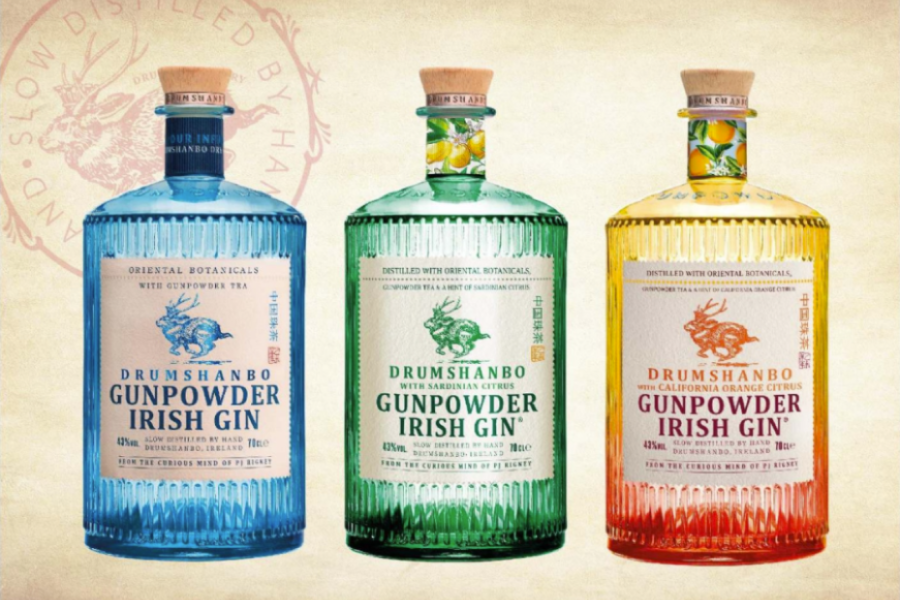 MONARQ expands portfolio with Drumshanbo Gunpowder Irish Gin
MIAMI – USA, November 28, 2022 – The Shed Distillery and MONARQ Group are pleased to announce their distribution partnership which allows MONARQ to exclusively represent Drumshanbo Gunpowder Irish Gin in the Caribbean and selected Latin America domestic and duty-free markets.
Launched in 2016, Drumshanbo Gunpowder Irish Gin is a powerhouse in the Super Premium Gin Category. The brand has seen year on year growth to 1.4m bottles in 2022 globally. It is one of the fastest-growing premium gin brands in the world and has just been announced as the International Spirit Brand/ Distillery of the Year at the prestigious 2022 Wine Enthusiast awards. Drumshanbo Gunpowder Irish Gin is a curious blend of 12 exotic botanicals from across the globe. This citrusy-fresh gin, bottled under eye-catching, beveled blue glass, every delicious drop distilled at The Shed Distillery with oriental botanicals & gunpowder tea.
Robert de Monchy, Founder, and Managing Director of MONARQ Group, added "We are excited to have signed a regional partnership with Drumshanbo Gunpowder Irish Gin. The brand represents one of the strongest recent success stories in our industry and it makes a perfect fit with our strategy of bringing innovative, successful, premium, and trendy drinks brands to our customer base, both distributors and retailers as well as consumers. We are looking forward to working with the Shed Distillery team to expand the brand's international success throughout our part of the world."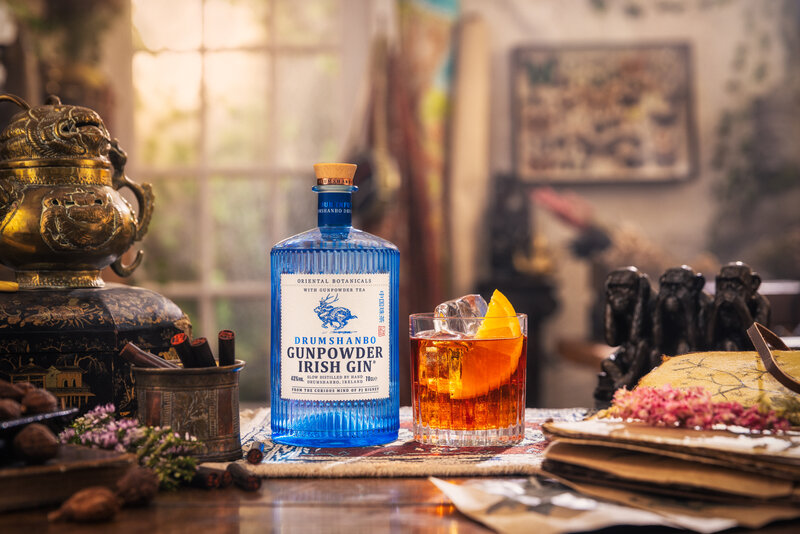 About The Shed Distillery
The Shed Distillery of PJ Rigney was founded in 2014 by Pat Rigney and his wife Denise, and launched their flagship brand – Drumshanbo Gunpowder Irish Gin – to the world in 2016. Slow distilled by hand at The Shed Distillery of PJ Rigney, Drumshanbo Gunpowder Irish Gin is the result of Rigney's many journeys through his over 30 years in the drinks industry. Now distributed in over 85 countries, Drumshanbo Gunpowder Irish Gin has just been awarded the Wine Enthusiast's Wine Star "Spirit Brand of the Year", over taking brands such as Buffalo Trace, Ardbeg, and Dwayne "The Rock" Johnson's Teremana Tequila. For more information visiti the website.
About MONARQ Group
MONARQ Group was founded in 2006 and is a leading independent regional import, distribution and marketing company, focused on developing distinctive and innovative leading premium alcoholic beverage brands. MONARQ operates in the domestic and duty-free markets of Latin America and the Caribbean as well as USA in duty-free, including the cruise channel. The company is headquartered in Amsterdam with its regional hub office in Miami and locations in Mexico City, St Maarten and Santiago, Chile.
Please contact us for more details and distribution information in your country.
FOLLOW US ON SOCIAL MEDIA FOR MORE UPDATES