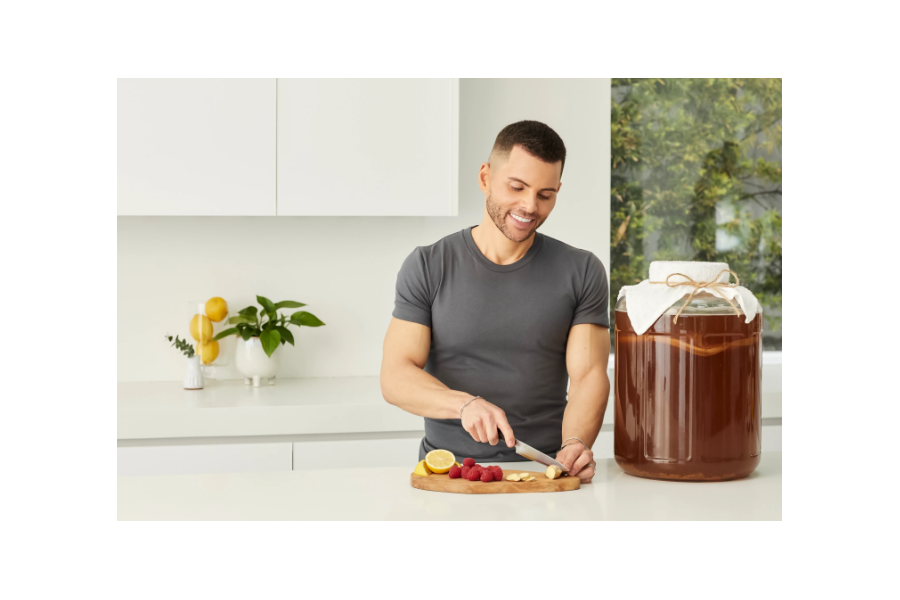 Healthy & Trendy lifestyle drives kombucha
At MONARQ, we are constantly striving to offer beverages for all occasions. We keep a close eye on what our consumers are looking for and respond accordingly. We are proud to inform you that we have added two kombucha brands to our diverse portfolio of premium alcoholic and non-alcoholic beverages:
GT's Kombucha (GT's Living Foods) and Humm Kombucha.
This step fits in perfectly with the growing popularity of organic, probiotic drinks.
GT'S KOMBUCHA
GT's Kombucha is an authentic Kombucha, organic, raw & unfiltered with live cultures inside and billions of living probiotics that aid digestion and support overall health & wellness. GT's is the #1 Kombucha brand in the world and creator of the Kombucha retail beverage category.
Where is GT's Kombucha made?
Since 1995, they've crafted and bottled all their offerings in sunny Los Angeles, California – the hometown of their founder, GT Dave. Raised by parents embracing Eastern philosophy, GT adopted a spiritual view of the world at a young age. After receiving the gift of a Himalayan Mother SCOBY in the early '90s, the Daves were intrigued by Kombucha's ancient healing properties and began brewing their own batches of the fizzy fermented tea. Over 25 years later, GT's is the most loved Kombucha in the world.

MONARQ offers the following products from GT's collection:
SYNERGY Raw Kombucha
Authentic, raw kombucha fermented for 30 days. Perfect for new and experienced Kombucha drinkers alike, brewed with kiwi juice to cultivate 9 billion living probiotics.

CLASSIC KOMBUCHA
The original recipe GT began bottling in 1995. Traditionally fermented for 45 days and authentically brewed with sugar cane for the most diverse probiotic species available; 20+ unique types of probiotic species.

AQUA DE KEFIR Probiotic Water
Inspired by the traditional, non-dairy water kefir, Tibicos, the kefir crystals used to cultivate our active tonic are the same that were discovered growing on the pads of the prickly pear cactus amid the deserts of Mexico in the 1800s.
Visit GT's Kombucha website for more information.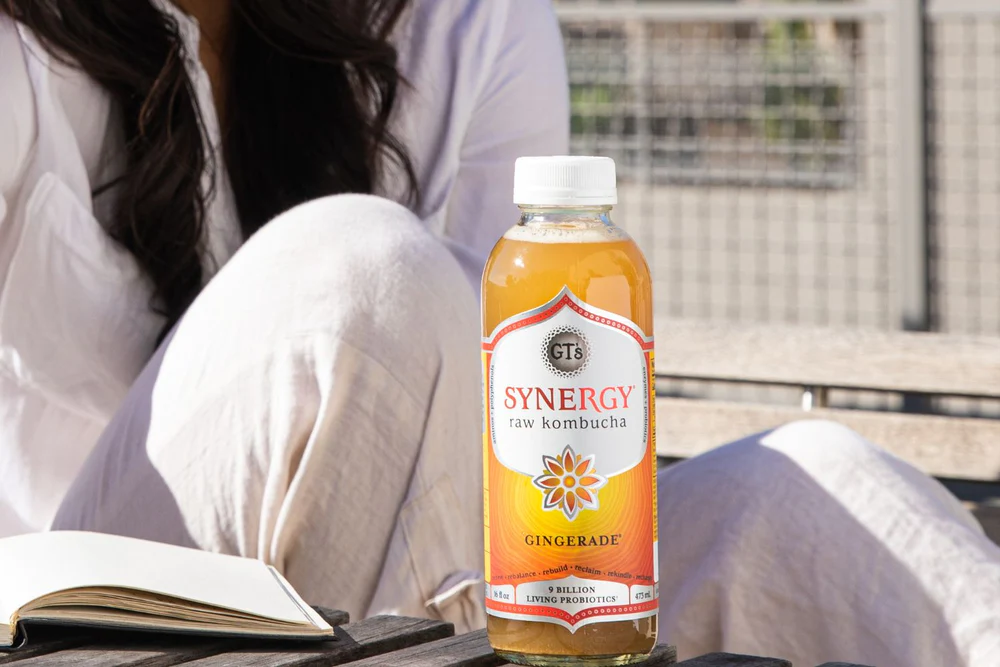 HUMM KOMBUCHA
Humm began with a conversation at a kitchen table in Bend, Oregon (US). In 2008, founders Michelle and Jamie were chatting, laughing and drinking Michelle's homebrewed kombucha – a recipe she'd learned from her mother-in-law and spent years perfecting. Jamie took her first sip and the next words out of her mouth were, "This is amazing! I can sell this to everyone!" The homebrew was unbelievably delicious, and the probiotics and VitaminB12, made them feel exuberant. If they could be this happy and feel this great, why not share it with the world?
They make their kombucha to be enjoyed by everyone, in a variety of absurdly tasty flavors. Today, over 10 years after that fateful kitchen conversation, Humm is available in all 50 US states and produces Humm Zero, the first kombucha with zero sugar; Probiotic Soda, Probiotic Seltzer and the first-ever Whole30 Approved kombucha.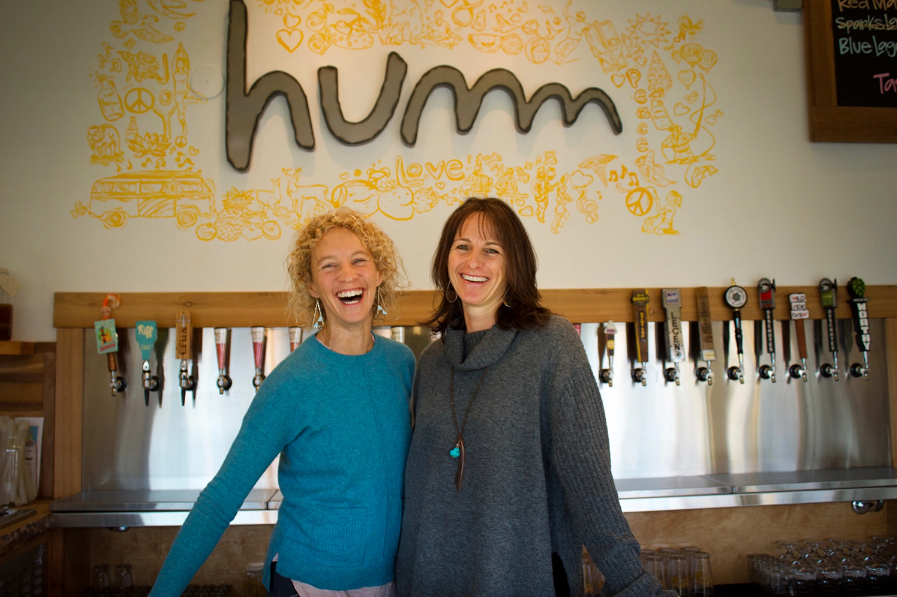 Visit Humm Kombucha's website for more information.
Ready to add kombucha to your assortment?
Contact us for more details and distribution information. We'll happily answer all your questions!