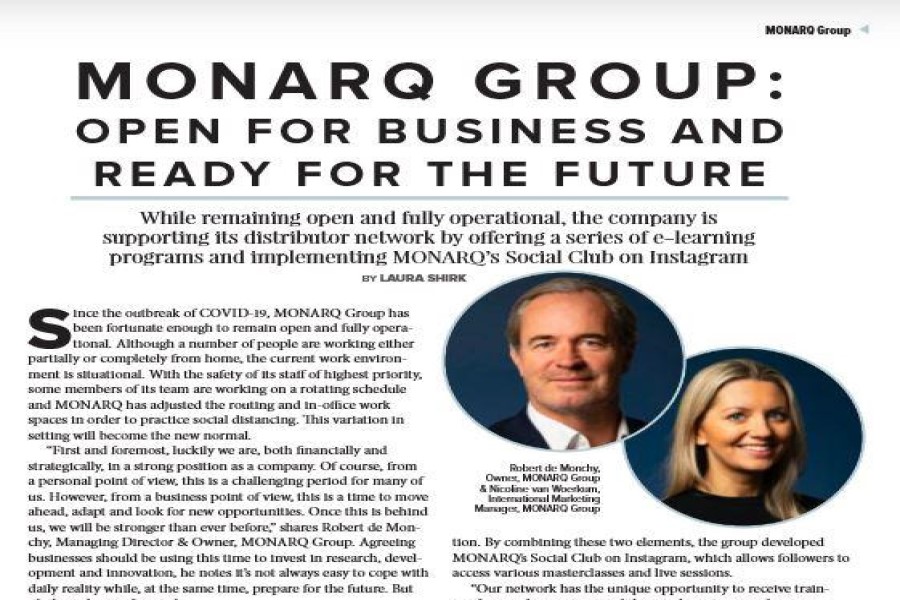 MONARQ Group Open for business and ready for the future
Since the outbreak of COVID-19, MONARQ Group has been fortunate enough to remain open and fully operational. Although a number of people are working either partially or completely from home, the current work environment is situational. With the safety of its staff of highest priority, some members of its team are working on a rotating schedule and MONARQ has adjusted the routing and in-office work spaces in order to practice social distancing. This variation in setting will become the new normal.
"First and foremost, luckily we are, both financially and strategically, in a strong position as a company. Of course, from a personal point of view, this is a challenging period for many of us. However, from a business point of view, this is a time to move ahead, adapt and look for new opportunities. Once this is behind us, we will be stronger than ever before," shares Robert de Monchy, Owner, MONARQ Group. Agreeing businesses should be using this time to invest in research, development and innovation, he says it's not always easy to cope with the daily reality while, at the same time, prepare for the future. But it's the only way forward.
Read full article: https://issuu.com/globalmarketingcompany/docs/americas_latin-america-report_2020-issuu?fr=sNmFkNzEyNTA5NzU