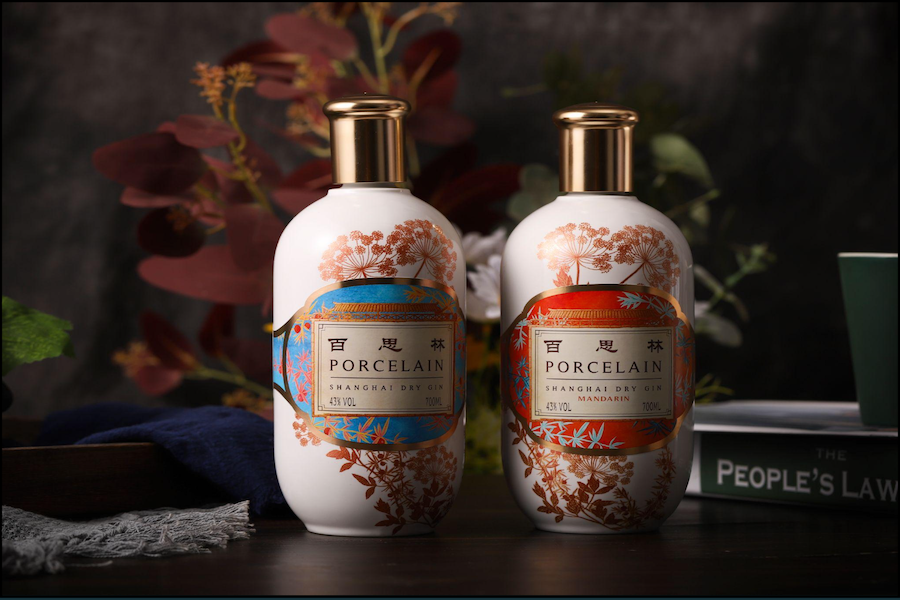 MONARQ & Porcelain Distillery Distribution Partnership Annoucement
MIAMI- USA, June 15, 2023 - We have recently added Porcelain Distillery to our World Gin portfolio, a family owned and operated distillery located in Shanghai, China.
Porcelain Gin brings rich Chinese craftsmanship and elegance to the world of premium craft gin. Handcrafted using the highest quality ingredients and distilled in small batches.

Hailing from a family lineage of traditional spice makers, the distillery has private access to the best botanicals offered in China. Everything that goes into the gin is painstakingly handcrafted. It is the only distillery in the World to use Mongolian Juniper Berries. The other spices includes Goji Berries, Sichuan Peppercorn, Cardamom, Coriander Seeds. Nuts: Almond, Hazelnut. Fruits: Orange, Lemon, Grapefruit. Flowers: Lavender, Rose.
Today you can find Porcelain Gin in many of the high-end hotels and trendy bars across Asia. Due to the stunning packaging of the Porcelain Gin "carafe" it is now available in many premium liquor retailers, in Hong Kong, China, Singapore, Macau, Germany and France.
The incredible bottle was designed by artist, Lala Curio, in partnership with Hong Kong ceramic brand Loveramics. Every single ceramic bottle is handmade and, in that way, - each bottle is unique. The liquid clay is first poured into customized molds then blown to create the cavity. The neck and mouth are then separately made, and hand connected to the pottery before firing in a large kiln. The bottle is then glazed before another trip to the furnace. The finishing touches include hand applying the copper floral decals before yet again further heat treatment. These beautiful bottles radiate the efforts required to produce them.
Meet the Gins:
Porcelain Shanghai Dry Gin -The Signature Flavour Distilled from 18 unique perfectly balance botanicals, highlighting the exotic flavours of the Mongolian Juniper berries, hot Sichuan Peppercorn and aromatic Cardamom. These botanicals impart the savory notes of spices, and rich citrus aromas. The cardamom and coriander seeds are the first flavors to express themselves, followed by the ginger, lemongrass and the rest of the botanical, finishing with the delicate tingle of the Sichuan pepper. Produced in Tieling, Liaonning, China and bottled at 43% ABV.
Porcelain Mandarin Gin-Distinct Flavour Imbued with the opulent Mandarin Orange, featuring a distinct sweet citrus flavour that is both vibrant and refreshing. Flavors characterized by the distillation of the hero ingredient the Mandarin Orange. The zest is boiled to extract their essential oils, the wedges are vapor infused to preserve their juicy and fresh aromas. The other botanicals complete the rich and perfumy profile of aromas. Produced in Tieling, Liaonning, China and bottled at 43% ABV.
If you would like to get more information regarding Porcelain Gin, please contact us for more details.