MONARQ & The Lakes Distillery Distribution Partnership Annoucement
MIAMI- USA, MAY 5, 2023- MONARQ and The Lakes Distillery have officially partnered through a distribution agreement for the Caribbean, Latin America and USA Duty Free. This partnership will bring The Lakes English Whiskies, Gins and Vodka to consumers throughout the region. The Lakes Distillery, takes its name from The Lakes District in England, known for its awarded super premium English Single Malts. Monarq is a leading import, distribution, and marketing group of premium beverages throughout Latin America and the Caribbean, as well as the USA Duty Free channel.
MONARQ's Managing Director, Robert de Monchy, says; "we have seen the interest in our markets from consumers exploring beyond traditional Single Malts. This became evident with the successful introduction of a number Single Malts and Blended Whiskies in our portfolio from Ireland, Japan, and India. 'Whiskies of the World' has become a category of itself, and we have been monitoring the initial developments of English Single Malt in recent years. The Lakes Distillery showed an impressive performance for a relatively new Single Malt producer. As a clear testament of their commitment to quality, "The Whiskymaker's Reserve No.4" was awarded World's Best Single Malt in 2022 by the World Whiskies Awards, so for us The Lakes Distillery was a perfect match four our expanding International Single Malt portfolio."
The Lakes Distillery's Director of International Sales, Andy Boughey says; "I'm delighted to have been able to formalize a partnership with Robert and the team at Monarq for The Lakes' award-winning portfolio of spirits. Our international growth to date has come through aligning with strategic partners across the globe who share our ambition and are excited about the opportunity to introduce consumers to our range. Having serious presence in the Caribbean, Latin America and USA Duty Free fits very nicely with our recent launch in the US domestic market, and the obvious experience and capability within the Monarq business gives me huge confidence that The Lakes has an ambitious partner with the reach and resource equipped to support our growth ambitions in this exciting region."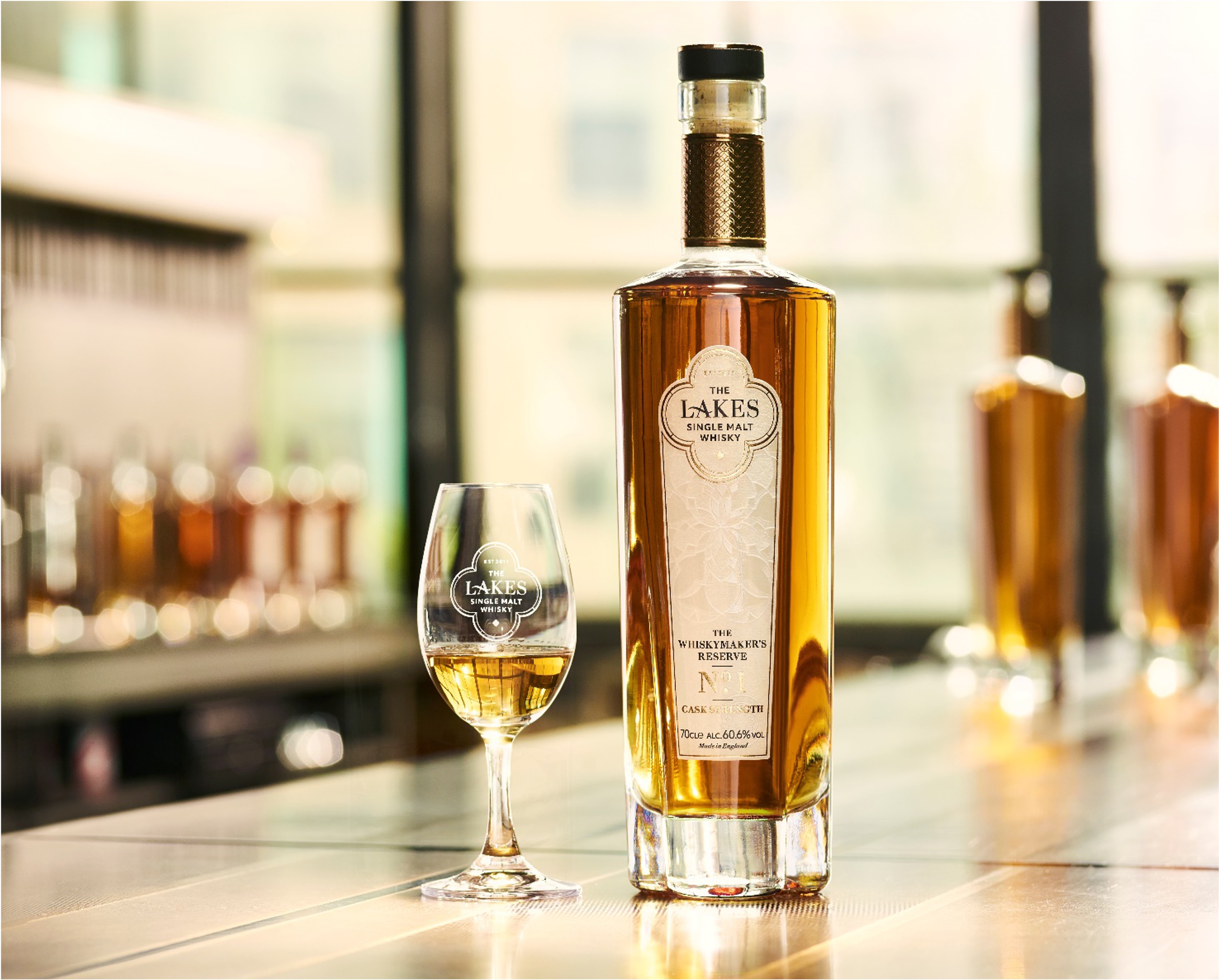 Media enquiries:
Steve Gibson, Communications Manager The Lakes Distillery:
Stevegibson@lakesdistillery.com
Garrett Koolman, International Marketing Manager MONARQ Group:
garrettkoolman@monarqgroup.com
About The Lakes Distillery:
Established in 2011, The Lakes Distillery is a design-led whisky house. Pushing boundaries in pursuit of flavour creation, they take a modern approach to whiskymaking, reframing their craft through a forward-looking lens. Nestled on the shore of Bassenthwaite Lake, near Keswick, in The English Lake District, The Lakes create an exceptional collection of whiskies, gins and vodka. Attracting more than 30,000 visitors annually to their distillery tour experience, they have held Visit England's Gold accolade since 2018 - the highest award for excellence in English tourism.
Twice named "one of eight distilleries to visit before you die" by the World Whisky Day campaign, the distillery was voted "Icons of Whisky Visitor Attraction of the Year" in 2019 by Whisky Magazine. Respecting tradition but refusing to be bound by it, The Lakes Distillery is open to new worlds of inspiration. Drawing inspiration from the art of élevage, not only do they look at what whisky is, they explore what it can become, and it is this approach to maturation and blending that sets them apart.
On 7 September 2019, The Lakes unveiled The Whiskymaker's Reserve No.1, the first in a series of widely available single malt whisky releases that will evolve to showcase their sherry-led signature style. Following a cluster of international honours, including The Whiskymaker's Reserve No.4 being named "World's Best Single Malt Whisky" in 2022 at the World Whiskies Awards, by nurturing flavour at every opportunity they are building a reputation for exceptional flavours and opulent whisky.
www.LakesDistillery.com
@lakesdistillery ¦ @lakeswhisky
About MONARQ Group:
MONARQ was founded in 2006 and is a leading independent regional import, distribution and marketing company, focused on developing distinctive and innovative leading premium alcoholic beverage brands. MONARQ operates in the domestic and duty-free markets of Latin America and the Caribbean as well as USA in duty-free, including the cruise channel. The company is headquartered in Amsterdam with its regional hub office in Miami and locations in Mexico City, St Maarten and Santiago, Chile. For more information, please visit www.monarqgroup.com and follow us on Instagram @monarqgroup.