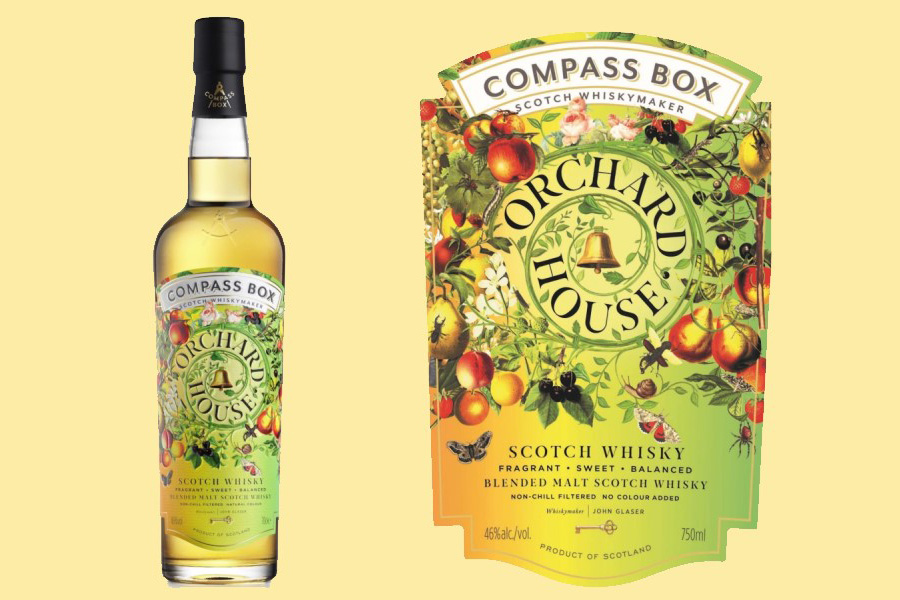 New to the Compass Box core range: Orchard House
Designed to expand the spectrum of flavour within the Malt Whisky Collection.
From light, delicate and elegant to rich, big and smoky, Compass Box cover the full spectrum of flavours to be found in Scotch whisky. Whether it is Hedonism, our Malt Whisky Collection, our tributes to Edinburgh and Glasgow or our Limited Editions, we offer whiskies both for everyday enjoyment and moments of celebration.
Orchard House, the newest addition to our permanent range, is the most proprietary whisky ever created by Compass Box.
FRUITY, FRAGRANT & HONEYED
The majority of the recipe uses stocks of whisky purchased by us as a new make, then aged in our own specification of casks. Many of the distilleries which we source spirit are renowned for their fruity style.
Orchard House shows this fruitiness and benefits from barrel trials that Compass Box have developed over the past 20 years. It represents a new self-sufficiency in the field of taste exploration: deliciousness by our own design.
Soon available from MONARQ Miami Warehouse in 6x70cl/cs
2021-08-26