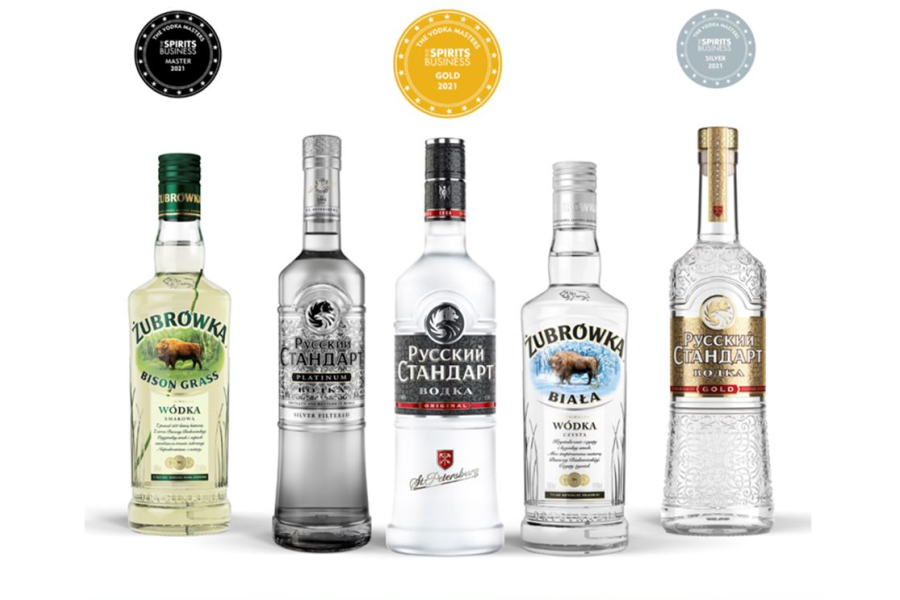 Roust's brands triumphantly win the highest medals at The Vodka Masters 2021
We are pleased to announce that Roust excelled at The Vodka Masters 2021 with a clean sweep of impressive Gold Medals across its vodka portfolio, including the ultimate accolade – the Master award!
By winning more Gold medals for the 3rd consecutive year at the Vodka Masters 2021, Roust remains undefeated as one of the most awarded vodka producers.
Adding to their prolific collection of Gold wins at internationally acclaimed industry competitions, Russian Standard Original, Russian Standard Platinum and Zubrowka Biala received outstanding Gold Medal wins reflecting their superior taste and premium quality. Zubrowka Bison Grass, victoriously landed the highest accolade, the Master medal.
The most competitive year to date, entries for The Vodka Masters 2021 were up by 70% with 133 entries from 63 different companies around the world. After an already hugely succesful year in global tasting competitions, with Gold and Silver medals won at The International Wine and Spirits Competition and The International Spirits Challenge, Roust's exceptional award wins continue to placet hem in a prestigious position within the industry.
2021-10-12