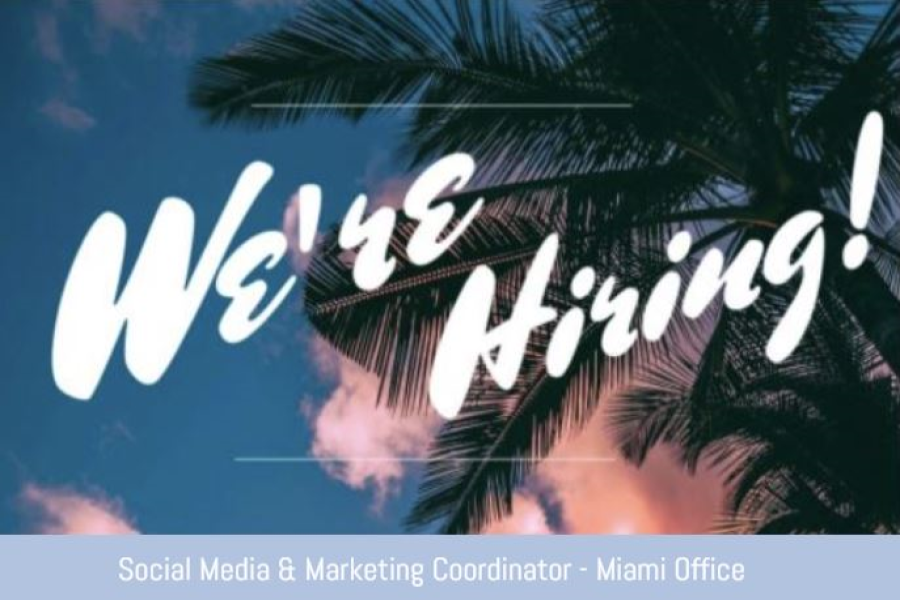 We are hiring!
We are looking for a Social Media and Marketing Coordinator to join our Miami team. The primary responsibility of this role is to evaluate, develop, execute and analyze social media content, followed by supporting additional marketing responsibilities and initiatives, both in-house and with our distribution partners. This position will fulfill the department's goals and objectives to further the marketing efforts and strategy for the company, our portfolio and clients.
Essential Functions
Track & synthesize ongoing trends in organic social to track best in class (among direct competitors, etc.)
Evaluate our current social media efforts and develop a strategy going forward.
Craft effective and engaging storytelling posts to attract customers into the world of MONARQ's portfolio.
Plan, execute and manage our social media calendar and campaigns to increase organic rankings and exposure for MONARQ, our brands and our distributors.
Maintain multiple social media platforms, such as Instagram, LinkedIn, our website and, possibly, others going forward.
Analyze results of our social media efforts, providing reporting through Instagram - and Google analytics (monthly).
Communicate regularly on progress and status of projects, campaigns, etc.
Distribute social content calendars of our brands to our distribution partners.
Collect our social media efforts and report these internally and to our brand partners.
Provide social media support for clients as needed.
Responsible for collecting and organizing monthly sales data that will be later be reported to our brand owners.
Supporting additional marketing responsibilities and initiatives.
General Skills and Qualifications
Minimum 2-3 years' work experience in a similar / relevant Social Media role.
Preferably background in Drinks industry, Advertising, FMCG, Luxury goods, Fragrances or similar.
Highly organized with strong attention to detail.
Excellent writing and proofing skills.
Excellent time management skills and project planning timelines.
Proficient in Social Media Scheduling Tools, Instagram - & Google Analytics
Required Education and Experience:
Degree in marketing, communications, graphic design or similar field. Confident and fluent communicator in English and Spanish.
For more information please visit our LinkedIn page / contact us via Linkedin: (1) Social Media and Marketing Coordinator | MONARQ - Drinks Distribution & Marketing Group | LinkedIn
2021-10-26